Educationists Say More Funds are Required to Meet NEP Targets
admin
The Education Ministry has been allocated Rs 1,12,899.47 crore – the highest ever. Due to this, the share of higher and school education has also gone up.
An amount of Rs 44,094.62 crore has been allocated for higher education, which was around 8 per cent higher than the previous year's allocation of Rs 40,828.35 crore. However, some educationists believe that the higher education need even more funds to meet the National Education Policy 2020 (NEP) targets.
Professor Mamidala Jagadesh Kumar, Chairman, UGC said, 'his is to overcome the learning losses of the Covid-19 pandemic and inject more digital technology into higher education for more access and equity. Increased fund allocation will accelerate the implementation of NEP 2020, bringing further dividends to the students to make them employable and strengthen our efforts in making India a knowledge-based economy, Kumar added.
Arvind Chaturvedi Pro Vice Chancellor, IILM University, Gurugram said that an 8 per cent increase in allocation to education sector is not sufficient. 'A higher allocation was expected.'
'Educationists were expecting a higher allocation to meet the NEP target of 6 per cent of GDP. In that sense, it is disappointing. However, the focus of budget proposals has been on IT education and skill development, which is a welcome move,' he added.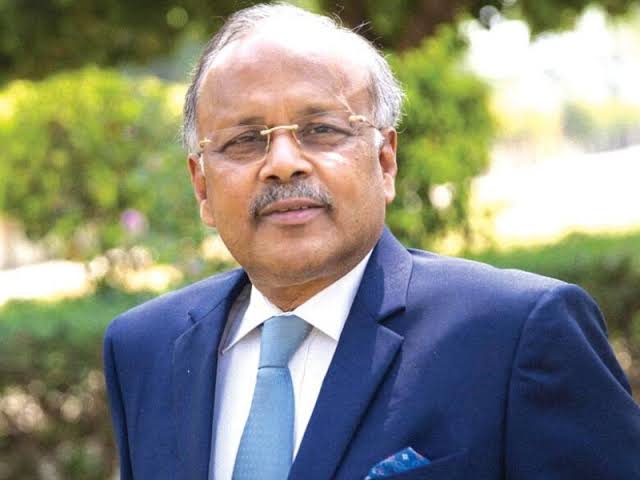 Shishir Jaipuria, Chairman, Seth Anandram Jaipuria Group of Educational Institutions, and Chairman of FICCI Arise have a different opinion. He said, 'The Union Budget 2023-24 spells out progressive initiatives and reforms for the Indian education sector in many areas, including skill development, teacher training, future-readiness of learners, and greater accessibility of learning content.'
In the budget this year, the Centre has fixed a target of training 47 lakh youths in 3 years. Beside this, Pradhan Mantri Kaushal Vikas Yojana (PMKVY) 4.0, national apprentice scheme, job training in partnership with industry in coding, internet of things (IOT), Drones, Mechatronics and Artificial Intelligence (AI) related new initiave have also been announced in the budget.
Jaipuria said that the most outstanding feature of the budget is the announcement of the PMKVY 4.0 which will be focused on skill development of youth in not just the conventional domains, but also new-age disciplines like AI, robotics, IOT and 3D printing. 'The PMKVY will be an excellent catalyst for bringing skill development on par with academic excellence in the Indian education system by setting up 30 Skill India International Centres,' he added.
He further said that it will also help to bring 20 million out-of-school children back into mainstream education. Additionally, the decision to extend stipend to 47 lakh youth under the National Apprenticeship Promotion Scheme through direct transfer benefit will help to boost employability and practical application of skills.
Out of Rs 1,12,899.47 crore for Education sector, Department of School Education and Literacy will get an increase of Rs 9752.07 cr (16.51 per cent) in the budget allocation. The overall budget allocation for school education in FY 2023-24 is Rs 68,804.85 crore.
Reacting on the budget, Priya Agarwal Hebbar, Non-Executive Director, Vedanta Ltd and Chairperson, Hindustan Zinc Ltd said, 'This is a forward looking budget focused on unlocking opportunities for each Indian. The efforts on improvement in nutritional outcomes by mainstreaming millets, access to learning for children via a National Digital Library, are just a few examples.'