EDUCATION SECTOR
Management Institutes / Colleges
Our K-12 Schools
Our Pre-schools
---
CORPORATE SOCIAL RESPONSIBILITIES
---
ASSOCIATE COMPANY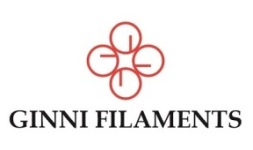 The house of Jaipurias, headed by Shri Shishir Jaipuria, a doyen of the textile industry, is a recognized name in the Indian industrial arena. Their flagship establishment, Ginni Filaments, and its associated organizations are the acknowledged leaders in the field of textile production and exports. Their success in this field is largely due to their endeavor to evolve and adopt the latest technological and managerial innovations. The philosophy of staying with the latest developments in the industrial field is manifested in the running of Jaipuria Group of Management, Institutions at Ghaziabad.
Seth Anandram Jaipuria Trust and Seth Anandram Jaipuria Education Society run various reputed schools and colleges in the country. The opening ceremony of a degree college named "Seth Anandram Jaipuria College" was performed by Pt. Jawaharlal Nehru in 1945, who later became the Prime Minister of India. It is flourishing as a famous centre of excellence.
Seth Anandram Jaipuria School, Kanpur, was started in 1974. Smt. Indira Gandhi, Prime Minister of India, had laid the foundation stone, while Dr. Fakhruddin Ali Ahmed, President of India performed the inauguration. It is a leading school of northern India and has achieved excellent results in the board examinations.
Seth Anandram Jaipuria Education Society promoted Seth M.R. Jaipuria School, in Gomti Nagar, Lucknow in April 1992 and today it is rated as one of the finest schools in the state, which was later gifted to Integral Education Society.
Responding to the increased demand from the students, the Society established Jaipuria Institute of Management at Vasundhara Ghaziabad in 2001. In 2015 the Institute is relocated at Indirapuram, Ghaziabad. In a short period of 15 years, it has earned the reputation of being a reputed institute and has earned Top rank in Top B-schools of Dr A.P.J. Abdul Kalam Technical University, Uttar Pradesh, Lucknow (Formerly Uttar Pradesh Technical University Lucknow).
Realizing the need for management education at undergraduate level, the Society established Jaipuria Institute at Vasundhara Ghaziabad in 2004 for BBA course.
Jaipuria School of Business is another premium institution established by the house of JAIPURIAS in 2008, to serve the industry by training students for PGDM course.
The Jaipuria Group is fully conscious of its corporate social responsibility. The philanthropic spirit of Dr. Rajaram Jaipuria is revealed by his belief in doing as much as possible for the needy. A chain of public guest houses, temples, charitable hospitals and institutions is a testimony to that.