Parent Teacher Bonding
admin
TOGETHER WE GIVE OUR CHILDREN THE ROOTS TO GROW AND THE WINGS TO FLY
"Education is a shared commitment between dedicated teachers, motivated students and enthusiastic parents with high expectations." – Bob Beuaprez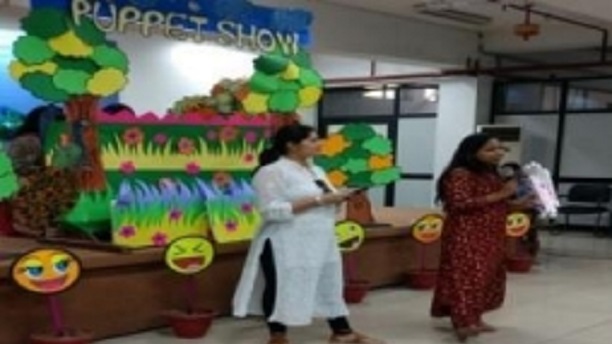 Have you ever wondered what the importance of a good parent teacher relationship is ? No it isn't because a good bond with the teacher will get your child extra attention among his peers but because teachers and parents provide a vital support system to help students flourish as they are the two most important mentors of every student .When they communicate and work together effectively, it can significantly impact each student's long-term success.
The beginning of the school year is a time of transition for many kids .While many parents and children look forward to the change some may experience anxiety looking at new faces, new teachers, new classroom and new schedules. A strong bond between the teachers and parents can slowly help the child overcome his fear of new beginnings and change.
We at Seth Anandram Jaipuria School, believe in the importance of fostering a strong relationship not only between our students and teachers but also between the parents and teachers. Trust and mutual understanding between the parent and teacher is the real secret of a child's happy learning.
Here are three reasons why we believe in the essence of a good parent teacher relationship:
1) It builds trust : When a parents builds a good relationship with a teacher they build a bond of trust. At the parent teacher interactions conducted by the school the parents get to know the teachers who mentor their children and thus have faith that they are in safe hands. Parents walk away from school knowing that a good and trustworthy teacher is helping their child to become a successful individual.
2) It enhances learning: There's a saying that "your children will become who you are so be who you want them to be ". When parents take an active role in the various activities conducted by the school including judging competitions, giving guest speeches and participating in various run activities , the child is likely to demonstrate increased motivation and enthusiasm in learning as they believe if their parents can participate in various events then they can do their bit by being a good student.
3) It builds a good relationship between the student and teacher: We understand that every child experiences ups and downs in their journey and that with a little extra care and attention they can easily sail through the storm. When you take the time to fill your child's teacher in on what's happening at home at parent teacher meetings or various events conducted by the school,the teacher has a better understanding of what to expect and how to best support your child on any given day. And that makes for happier kids who truly enjoy learning.
We at Seth Anandram Jaipuria School understand that teaching and learning can become inherently spontaneous and student-centered when moved from the confines of the classroom into the world at large.
We whole heartedly believe that a child's academic success is greatly enhanced when teachers and parents are partners in the process.
At Seth Anandram Jaipuria School , we conduct a series of interactive activities where parents can participate and get to know the teachers in order to build a strong bond with them . A research has observed children whose parents were identified by teachers as more positively involved had higher levels of prosocial behaviors and more academic success. This demonstrates that teachers and parents who work together to empower students could help improve student performance. Having said that we put in our efforts to make sure parents get to know the teachers beyond just parent teacher meetings.
Some reviews received by the parents for their involvement:
"I as a parent of students of esteemed institution, recently participated in a voluntary activity organized by the school. I was invited as a guest volunteer at school for Yoga session with the students of class 3, 4 &5. It was a experience which I will cherish, as interacting with such bundles of curiosity was an exceptional pleasure. I appreciate such endeavors by the school management."
Ira Mehrotra
"It was a great experience and learning opportunity. Students were enthusiastic and gave a good response. Thank you to all the staff members."
Nitika Goel
"It was a joyful experience for me. I found the students really interactive and they were taking keen interest in the public speaking activity. I felt that the teachers are amazing and are like second mother to every student. Jaipuria is a perfect place for nurturing and developing young minds. I wish all the very best to the school and hope it keeps flying high ".
Seema Saxena
NEELU KAPOOR