Learning by Doing
admin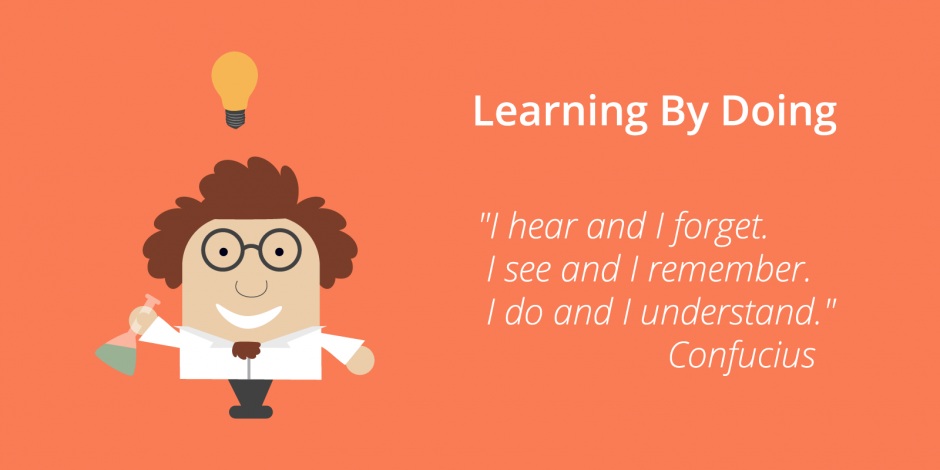 Learning by Doing refers to a theory of education expounded by American Philosopher John Dewy. This type of learning includes a very practical approach i.e. interaction with the environment, by carrying out physical activities where the finer and larger motor skills are developed.
It can also be termed as experiential learning. It is a very effective method of learning where instead of rote learning, the learning is by reflecting on our experience. Children respond better by doing activities as the use of sensory organs help in the retention of learning. The assigning of task is more enjoyable. It helps in exploring of new things by learning and relearning. These tasks can be performed individually as well as in group.
The problem solving rounds help in the whetting of the intelligence as well as the child is able to hone his/her skills to the optimum level.
Creativity is at its best as all the children are a unique creation of God.